New Command scenario: Shangri-la Comes Calling
August 10, 2014 · Posted in
Command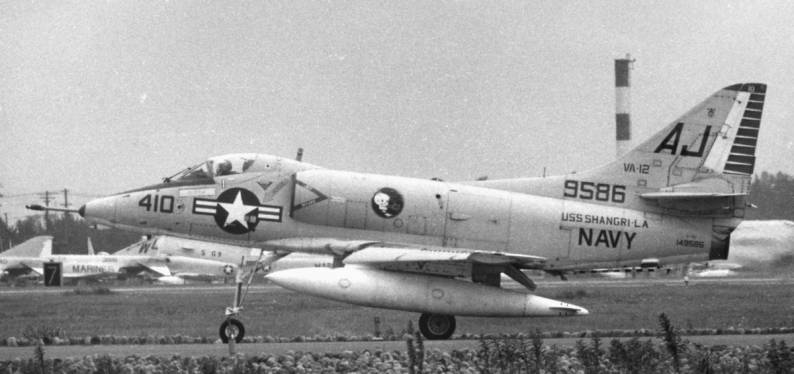 Author: Mark Gellis
This scenario assumes that, in the mid-1960s, tensions increased dramatically between Egypt and the United States.  With Egypt threatening maritime traffic in the eastern Mediterranean, the United States has decided to act.  The President has decided that an air strike against an Egyptian air base will be a suitable demonstration of American firepower and American resolve.
——————————————————-
*** OPERATIONAL: IMMEDIATE ***
ATTN: Commanding Officer, Shangri-la
SITUATION
The situation with Egypt continues to deteriorate.  Egypt is now threatening to attack American-flagged vessels attempting to enter Egyptian waters.  The President has decided that a show of force is necessary to remind Egypt of American firepower and American resolve.
ENEMY FORCES
The most signfiicant threat to your forces will doubtless be the Soviet-supplied aircraft that now makes up much of the Egyptian air force.  In addition, you are likely to encounter Soviet-supplied patrol boats and missile boats.
The Soviet Union almost certainly has some vessels and submarines in the area.  These will probably supply Egypt with intelligence.
FRIENDLY FORCES
Your battle group consists of CVA 38 Shangri-la, DD 701 John W. Weeks, DD 940 Manley, DDG 23 Richard E. Byrd, AO 97 Allagash, and SSN 604 Haddo. 
A detachment of EF-10B Skyknights is at Souda Air Base and is chopped to your command.
MISSION
Proceed to a suitable distance from Mersa Matruh Air Base and conduct air strikes against Egyptian forces located there until you receive further orders.  Your primary goal is to eliminate all aircraft based at Mersa Matruh and to render the base incapable of further use until repairs can be effected.  You are also free to attack targets of opportunity.
Do as much damage as you can.  A principal goal of this mission is to show the Egyptians that we will not tolerate threats to our merchant shipping and that we have the means and the will to inflict significant damage on their homeland whenever we wish to do so.
EXECUTION
It is possible that Soviet forces will approach your vessels.  However, do NOT initiate hostilities with Soviet forces.  You may return fire if you are attacked.
Special weapons release is NOT anticipated.
If necessary, aircraft may refuel at Souda Air Base. 
COMMAND AND SIGNAL
Command: Shangri-La
Signal: EMCON State C (Unrestricted Emissions)
Good luck and Godspeed.
Comments