Eurogamer.dk lists their favorite picks for each game category in 2013. In the simulation category, Command is named as the winner for 2013, edging out Lockheed Martin's Prepar3d:
Command is already, in its 1.02 incarnation, not just a technical marvel, there are still rough spots, but certainly a technical achievement of admirable caliber, and admiration is not diminished by the fact that it is made by only four men.

The game is still under development and if you look a little into the future, there is no reason why this could not be the ultimate operational and tactical sea and air war simulator on the market.
See all category picks HERE.
Michael Peck at War Is Boring is presenting their top picks for the best war games of 2013. In the PC category, Command and the supremely excellent Flashpoint Campaigns – Red Storm get the top spots!
[Command] isn't just a game. It's a simulation that's as close as many of us will ever get to real Pentagon simulation. C:MANO, as fans call it, is a real-time game that boasts an incredibly rich—and unclassified—database of the aircraft and ships of the Cold War and beyond. […] Want to pit a flight of U.S. F-22s against a gaggle of Chinese J-11s? Or Chinese subs against an American carrier task force? C:MANO is your virtual sandbox. […] I strongly suspect that this game won't prove any less accurate than the government's tippity-top-secret simulations.

[FPC:RS] set the standard for simulations of modern tactical warfare. As I noted in an earlier review, Red Storm is one of the best war games in simulating the difficulties of command. […] It's essentially John Boyd's observe-orient-decide-and-act decision loop in game form, with victory going to whoever can best adapt their plans on the fly. Oh, and for the hardware-heads, it's a chance to match T-80 tanks versus M-1s, Challengers and Leopards. We may not ever see a clash between mass mechanized armies again—thank goodness. Red Storm will give you some clue as to what might have happened had the Cold War turned hot.
Congratulations to both dev teams and Matrix!
Released on September 24, Command: Modern Air/Naval Operations took the air/nav wargaming community by storm.
After two months of work at a breakneck pace, WarfareSims is proud to present the next official update for Command, version 1.02.
Players can download the update from their autorun updater or get the update installer from this direct link.
You can read the complete release notes (all 3 miles of them) on the announcement post at the Matrix forum.
Highlights:
* VASTLY BETTER performance & stability, on all aspects of the game (startup, UI/map & simulation engine)
* VASTLY IMPROVED user interface with lots of new features, fixes & changes in every aspect (map, unit control, DB viewer etc.) straight from user feedback
* HUNDREDS of bugs & problems fixed
* MORE POWERFUL scenario editor & mission editor
* MORE configurable realism options (e.g. unlimited aircraft weapons at bases) for people who want to quickly experiment
* MORE simulation realism with new features like variable crew proficiency, improved sonar modeling, more AI & doctrine options and other additions & fixes
* COUNTLESS database additions & tweaks
* IMPROVED & reworked versions of official scenarios
* MORE scenarios, MORE DB images & descriptions created by the community using the new features
* IMPROVED multimedia experience with new sound effects & optional background music
With the release of v1.02, Command extends its lead against any other title in the genre (incl. longtime stalwarts of the niche) even more and further establishes itself as the undisputed heavyweight champion of modern air/nav wargaming.

Martin Wiinholt at Eurogamer.dk reviewed Command and gave it an overall thumbs up:
All things being equal, if you have the slightest interest in the genre, then it is a title that must be purchased. Without a doubt.
Read the full review HERE.
Oh, and…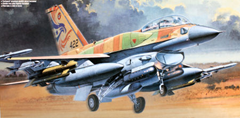 Miguel Molina has updated the Command Community scenario pack with a new release!
DOWNLOAD SCENARIOS HERE. Unzip to the "Community" folder in the Scenarios folder (or create one if there is none).
This new release includes 6 brand-new scenarios:
Also includes existing & updated scenarios:
With this release, the total number of scenarios (official + community) available for Command is now 65!