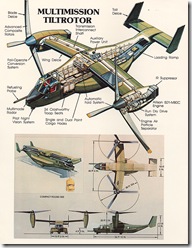 So a US congressman calls for production of the V-22 Osprey to be terminated immediately.
USMC generals at a congress hearing about the tiltrotor aircraft are overheard describing said hearing as " a waste of time", and some actually agree with them though not in the spirit intended.
Reports are out that the aircraft underperformed in its employment in combat theaters so far.
Issues have already risen about problems with its hot exhaust gases on ship decks.
While some cannot even agree on just how many aircraft were produced and delivered.
So, what's the deal with the wonder-copter? Victim of unrealistic expectations or mismanaged program?