Database – DB3000
Author – Miguel Molina 'Meroka37'
Email –meroka37@yahoo.com
From: HQ Red Banner
To: Cmdr Soviet Forces North Theater Ops:
Our land forces offensive in Europe is slower than expected, invasion of Norway is being delayed by the stubborn aptitude of Norwegian forces with the support of NATO units; it is paramount to blockade the arrival of any kind of reinforcement to them.
A NATO convoy with several merchants is sailing directly to Narvik with reinforcements aboard. Use all the units available in the area to stop it. 
Your mission is to destroy as many merchants as possible.
Intel reports the existence of enemy submarines in the area.
Good Luck Comrade!
Database – DB3000
Author – Mark Gellis
In 1996, an attempted coup took place in the tiny island country of Vanuatu.  One of the main reasons for the rebellion was a pay dispute affecting the national police force–Vanuatu had no standing military and the police force was the closest thing it had to an army. 
In history, the crisis was quickly resolved.  This scenario assumes that the crisis escalated, leading to the seizure of power by a revolutionary government.  Weeks later, Vanuatu is in chaos.
*** OPERATIONAL: IMMEDIATE ***
ATTN: Commanding Officer, Perth
You are instructed to initiate OPERATION DARWIN LUNGE.
INTEL/SITREP
In October of this year, the Vanuatu Mobile Force, a branch of the Vanuatu police department, and the closest thing Vanuatu has to a standing military, staged a rebellion against the government.  They have taken the President Jean-Marie Léyé Lenelgau prisoner, along with several other ministers, and their leaders have formed a revolutionary government.
The revolutionary government currently controls the island of Efate.  Most of the rest of the country is in chaos.
The revolutionary government appears to be a throwback to the radical government of Prime Minister Father Walter Lini, who governed Vanuatu in the 1980s.  Intelligence reports indicate that the rebels have been attempting to gain recognition from other nations.  Both North Korea and Libya have recognized them; so far, no other countries have done so.  Unfortunately, it is possible that in the weeks since the coup the North Koreans have transported arms to the rebels.
Since the rebellion started, rioting and looting has taken place through Vanuatu.  More than one hundred civilians have been killed in the fighting and the violence does not appear likely to end any time soon.
Our government has decided to act.  By seizing control of the the island of Efate, freeing the government ministers, restoring the legimitimate government, taking the rebels into custody, and providing Vanuatu with a peacekeeping force, it is hoped we can end the civil violence and save innocent lives.
ENEMY FORCES
Vanuatu has no standing military force.  The duties of a military are provided were provided by the Vanuatu Mobile Force, which is now leading the rebellion. 
Aside from various small arms, it is unknown what equipment the Vanuatu Mobile Force may have received from North Korea.  Older weapons such as SA-7 man-portable SAMs are a distinct possibility.
FRIENDLY FORCES
Your amphibious group consists of D 38 Perth, FFG 2 Canberra, L 50 Tobruk, L 128 Labuan, and L 127 Brunei.
A detachment of F-111 Aardvarks is available at Townsville to assist you.
MISSION
1. Aircraft at Townsville should fly reconnaissance missions over Port Vila and identify any targets that may represent a threat to the amphibious force.  Those targets should then be eliminated. 
2. Amphibous Group Tobruk should proceed to the landing zone marked on your tactical map.  Once this is accomplished, Australian soldiers will be able to seize the airport and the Parliament House. 
3. Surface Group Perth should position itself near Port Vila and protect the amphibious group.
4. Eliminate any appropriate targets of opportunity.
EXECUTION
Your objectives are inconveniently located in the town of Port Vila, which means they are surrounded by civilian structures like schools and hospitals.  Avoid damaging these, if possible.
COMMAND AND SIGNAL
Command: Perth
Signal: EMCON State C (Unrestricted Emissions)
Good luck and Godspeed.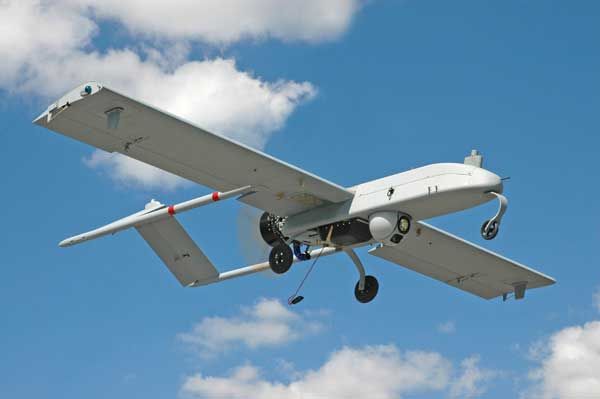 Database – DB3000
Author – Mark Gellis
This scenario assumes that, as global fish stocks decline, some nations become increasingly aggressive about fishing in the Exclusive Economic Zones of other nations. 
Author's Note: "Capturing" ships in Command can be accomplished by teleporting them after they receive a certain amount of damage.  However, this requires the attacker to be careful not to inflict too much damage on a targeted vessel too quickly. 
*** OPERATIONAL: IMMEDIATE ***
ATTN: Commanding Officer, Shoup
You are instructed to initiate OPERATION CORAL MAGPIE.
INTEL/SITREP
The island nation of Palau has requested our assistance in patrolling their Exclusive Economic Zone (EEZ).  In recent months, Russian vessels have been spotted in and escorted out of areas declared marine biodiversity preserves by the government of Palau.  However, Palau lacks the resources to properly enforce its EEZ and has called on us to assist them.
ENEMY FORCES
The Russians have a fishing fleet in the area.  At least one Russian destroyer has been spotted opearting in their vicintity.  Other Russian military vessels may also be nearby. 
FRIENDLY FORCES
Your flotilla consists of the Shoup and the Vandergrift.  UAVs at Babelthuap are available to assist you.
MISSION
A Marine Exclusion Zone has been marked on your tactical map.  The government of Palau has declared this zone a maritime resource preserve and has banned fishing in this area.  Your mission is to patrol this zone and seize any vessels operating illegally in the zone. 
EXECUTION
Russia has been warned repeatedly about not violating the EEZ of Palau, and has repeatedly chosen to ignore these warnings.
If you encounter Russian fishing boats in the Exclusion Zone and they do not surrender to you, you may fire on them and inflict light damage.  Continue to fire on them until they surrender.  You should not try to simply sink the fishing boats; we are law enforcers, not murderers; the goal is to get these vessels to surrender.  Do not employ anti-ship missiles or torpedoes against them.    
Do not initiate hostilities with Russian military vessels.  However, keep a close eye on any Russian naval vessels in your area of operation.  As global fishing stocks have declined, Russia, along with many other nations, has become increasingly aggressive in protecting its fishing industry.  You are free to return fire if any Russian vessels fire on your forces.   
COMMAND AND SIGNAL
Command: Shoup
Signal: EMCON State C (Unrestricted Emissions)
Good luck.
Database – DB3000
Author – Patricio Ortíz
Date/Time: May 6th, 1982, 22:34 Zulu
Location: Malvinas / Falkland Islands
Playable Sides: Argentina, Britain
Historical Background:
During the Falklands conflict the Argentine Navy sent several resupply missions to land forces at several points on the East Falkland / Soledad island and West Falkland / Gran Malvina, with mixed results. Some missions departed from continental harbors, others from Stanley / Puerto Argentino.
The units departing from Stanley were; Monsunen (40m coastal freighter.) , Forrest (25m trawler.), Penelope (trawler.), and the Argentinian Yehuin (oceanic tug.)
Also departing from continental bases, the ARA Bahía Buen Suceso (3,800 ton 102m Navy transport.) and ELMA Río Carcarañá (10,000 ton 150m merchant cargo.), and other units from Transportes Navales and ELMA, the National flag merchant fleet. The small vessels operated mostly in an isolated way, sailing as close to the coast as possible. The transports which operated from the continent, did so with great risk.
Complementing these vessels, the Argentine Prefectura (Coast Guard.) contributed with two small patrol gunboats, Islas Malvinas and Río Iguazú, which were also used to ship artillery rounds for the army garrison in Goose Green.
The following scenario has a tweak on the historical operations, it adds Argentina´s two Lurssen FPB torpedo boats, ARA Intrépida and ARA Indómita, and an early deployment of the land based MM38 exocet launcher. (This mount was put into action at late stages of the conflict.)
Database – DB3000
Author – Tomcat84
Date/Time: 25th April 2012 / 11:00:00 Zulu
Location: North Western Europe
Playable Sides: Blue

Introduction
Frisian Flag is an annual multinational exercise hosted by the Royal Netherlands Air Force at Leeuwarden AFB. It focuses primarily on fighter aircraft working together in COMAO packages. Over the years it has seen a variety of participants from various countries, leading to an interesting mix of airplanes. Two missions are flown each day for two weeks, with various assignments, such as Defensive Counter Air, Air Interdiction, Escort, Dynamic Targeting, combinations of the above and more.
This scenario puts you in charge of an afternoon Blue package with AI and DT tasking in the second week of the exercise, and it is up to you to make it work.
To give you an idea of the scope, airplanes scheduled to fly out of Leeuwarden today are as follows:
Blue Air:
Byte Flight – Royal Air Force Typhoons x 4 – SEAD tasking
Shock Flight – German Air Force Typhoons x 4 – OCA tasking
Stingray Flight – Finland Air Force F-18s x 4 – OCA tasking
Archer/Killer Flights – Dutch F-16s x 8 – AI tasking
Norman Flight – Norwegian F-16s x 4 – AI tasking
Hunter Flight – Swedish Gripens x 4 – DT tasking
King Flight – Polish F-16s x 4 – AI tasking
Grim Flight – USAFE F-15s x 4 – OCA tasking
Red Air:
Ivan Flight – Dutch F-16s x 4
Dalton Flight – Belgian F-16s x 4
Poker Flight – Swedish Gripens x 2
Skimmer Flight – Norwegian F-16s x 4
Player Flight – Norwegian DA-20 Jammer
These aircraft will replicate certain threat types, as will be discussed in the Blue brief. Red Air will be able to regenerate several times in order to provide proper opposition. You will not have to worry about managing that part though, Ivan 1 has it under control 🙂